In the spirit of Nostra Aetate, Garratt Publishing – in conjunction with Yarra Theological Union – invites you to a new four-session webinar series exploring other religious traditions from a Catholic perspective.
This new series features Catholic scholars in conversation with a leader from the Hindu, Buddhist, Jewish, and Islamic traditions.
The webinar sessions will occur on Monday Evenings – 4, 11, 18 September, and 9 October, 2023.
---
In the spirit of Nostra Aetate, Garratt Publishing – in conjunction with Yarra Theological Union – invites you to a new four-session webinar series exploring other religious traditions from a Catholic perspective.
Continuing on from the 2022 Nostra Aetate webinars that introduced the religious traditions of Hinduism, Buddhism, Judaism, and Islam, this new series engages with a leader from each of these faiths. The webinars will take the form of a 'conversation', and will be hosted by a Catholic scholar well versed in inter-religious dialogue.
At the Plenary Council Bishop Michael McKenna (Chair of the Commission on Interfaith and Ecumenical relationships) reminded the members of the Plenary Council that Ecumenical and Interfaith relations are not an optional extra for Catholics. This series will explore the richness that comes from such engagement.
Every Christian is called to go out to encounter others, to dialogue with those who do not think the way we do, with those who have another faith, or who don't have faith. To encounter all because we all have in common our having been created in the image and likeness of God. We can go out to encounter everyone, without fear.
Pope Francis (Speech to Pontifical Council for Promoting the New Evangelisation, 14 October 2013)
Participants deepen their sense of Catholic identity through their encounter with different faith traditions.
Welcoming Each Other, Ecumenical and Interfaith Commission of the Catholic Archdiocese of Melbourne
These sessions are ideal for all Catholics across Australia – in particular, Catholic educators – as we increasingly welcome people from differing faiths into our school communities.
EVENT DETAILS
WHEN: Monday Evenings – 4, 11, 18 September, 9 October
TIME: 7:00–8:15 pm (AEST)*
WHERE: Online via Zoom
COST: $33.00 incl. GST (covers all four sessions) ExludesTrybooking fee.
REGISTRATION: Via Trybooking. Click here or the button below.

PROGRAM
SESSION ONE: MONDAY 4 SEPTEMBER
A Conversation with a Jewish Rabbi
Dr Mary Reaburn
SESSION TWO: MONDAY 11 SEPTEMBER
A Conversation with a Hindu Guest
Rev Albano Da Costa
SESSION THREE: MONDAY 18 SEPTEMBER
A Conversation with a Buddhist Guest
Rev Dr John Dupuche
SESSION FOUR: MONDAY 9 OCTOBER
A Conversation with a Muslim Guest
Rev Dr Patrick McInerney

HOSTS
Dr Mary Reaburn NDS
Mary is a Sister of Our Lady of Sion – an international congregation of religious women that has an emphasis on commitment to Jewish-Christian relations, biblical study and reflection, and the biblical imperative for justice and peace. She currently teaches Biblical Studies at Yarra Theological Union in Melbourne. Special areas of interest: Psalms, Wisdom Literature, and Daniel. Sr Mary is involved in Jewish Christian relations and is a member of the Australian Catholic Bishops' Council for Ecumenical and Interfaith relations.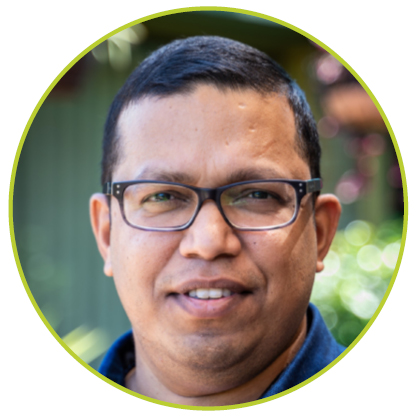 Rev Albano Da Costa SVD
Fr Albano is a Divine Word Missionary priest. He is a lecturer at Yarra Theological Union in the Department of Theology: Mission and Ministry. He offers units such as Interreligious Dialogue in a Multireligious Society and A Comparative Study of Religions. He holds a Licentiate degree in Missiology from the Pontifical Gregorian University, Rome and a master's degree in Philosophy from RDVV University, Jabalpur, India. Fr Albano has taught, ministered, and volunteered in pastoral ministry, and has engaged in numerous religious congregational and archdiocesan ministerial roles, as well as a board member of Caritas Aotearoa New Zealand. He is Dean of Studies at Dorish Maru College, located at Box Hill, Victoria.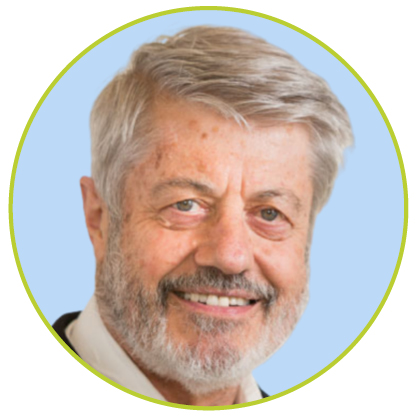 Rev Dr John Dupuche PE
Rev Dr Dupuche has two major academic foci: spirituality and interfaith. These have led to significant academic and community involvement, as well as a wide-ranging list of publications and presentations in academia and for the wider media. BA(Hons), BD(Hons), GradDipHum, MA, PhD.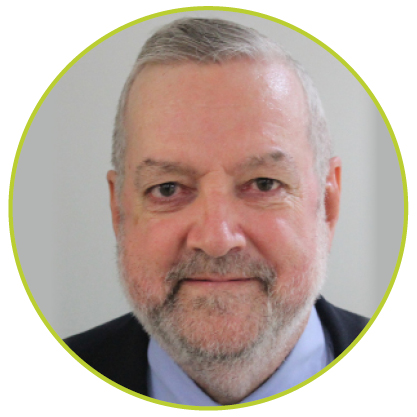 Rev Dr Patrick McInerney
Fr Patrick is a Columban missionary priest. He was assigned to Pakistan for over twenty years. He graduated from the Pontifical Institute for the Study of Arabic and Islamics in Rome (1986), the Melbourne College of Divinity (2003) and the Australian Catholic University (2009). Fr Patrick is the Director of the Columban Centre for Christian-Muslim Relations. He is a member of various interfaith and academic organisations, participates in interfaith and multi-faith conferences, and gives talks on Islam, Christian-Muslim Relations and Interreligious Relations to a wide variety of audiences.
*Starting times around Australia and New Zealand
AEST (4, 11, 18 September)
ACT, NSW, QLD, TAS, VIC: 7:00 pm
NT, SA: 6:30 pm
WA: 5:00 pm
NZ: 9:00 pm
AEDT (9 October)
ACT, NSW, TAS, VIC: 7:00pm
SA: 6:30 pm
QLD: 6:00 pm
NT: 5:30pm
WA: 4:00 pm
NZ: 9:00 pm
To determine your local time zone for those of you registering outside of Australia, click here.
---
Source
Image Source
84 Total Views
1 Views Today